Health Benefits of Hiking: 5 Reasons to Get Outside
Hiking is an incredible way to get back to nature after a long, busy, and stressful work week. Not only can hiking improve your connection and appreciation with the environment around you, but there are several fantastic health benefits with hiking that only serve to sweeten an already fantastic deal. Gear up with your favorite essentials for some body-healing exploration, and soak in the amazing views and the magic healing of hiking.
1.) Intelligence Boost
A recent study has found that frequent hikes as a form of exercise serves to help stimulate and increase an individual's problem-solving capabilities by about 50% immediately after completion of a hike. With the loud hustle and bustle of city life, as well as everyday technologies acting as sources of constant distraction, hiking offers a wonderful reprieve from the distractions of modern day life, which allows for clearer and better thinking.
2.) A Strong Immune System
Hiking as a form of exercise, presents obvious physical benefits to a person's health. But a study conducted in Japan has found that hiking also drastically improves the strength of a person's immune system. The research also found that this boost in one's immune system strength, is also linked to an increased production of anti-cancer proteins. It seems that hiking is another simple and free way to keep sickness at bay!
3.) Decrease in ADHD & Depression
You don't have to be a regular outdoorsman to appreciate the health benefits of hiking. A study conducted by Frances E. Kup and Andrea F. Taylor contrasted two separate groups, one which walked through a city environment and one that took a hike through nature. They found that a simple 90-minute hike outdoors significantly decreased the likelihood of developing mental illnesses such as ADHD and depression. The group who walked through the city did not experience any improvements. This is all the more reason to find an opportunity to get away from the city every now and then.
4.) Alzheimer's Prevention
As mentioned before, hiking has been found to improve cognitive abilities. In addition to this, a study conducted at the University of British Columbia found that hiking as a regular form of exercise could actually prevent early onset Alzheimer's disease. Hiking stimulates the same part of the brain that regulates long-term memory, and researchers believe that there is a strong correlation that the participation in hiking will help in the long run.
5.) Reduced Blood Pressure
Any form of exercise in and of itself can help to reduce blood pressure and stress levels. The release of endorphins can help the body to better regulate itself, resulting in better metabolism rates and blood sugar levels. Not to mention being one with nature can help one de-stress, which only serves to further reduce overall blood pressure.
While it's understandable that many people lead very busy lives and schedules, it's important to remember that hiking is an incredibly cheap and easy activity to partake in. Strap on a good pair of shoes, grab a few friends and family, and hit the nature trails to not only appreciate the world around you, but receive the numerous health benefits that hiking has to offer.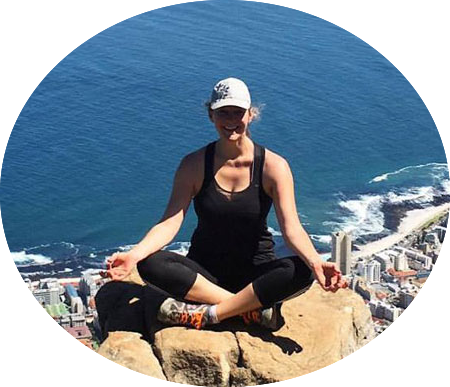 About the Author
Bianca has been hiking most of her life and has taken full advantage of the mountainous terrain of the African content on which she was born. From hiking numerous mountains in the southern cape to the majestic Drakensburg and even Kilimanjaro, hiking has provided hours of exploration and its here where she feels most healthy and at home. Follow Bianca on instagram and see more of her work at mywildearth.com